Professional Upholstery Cleaners Washington DC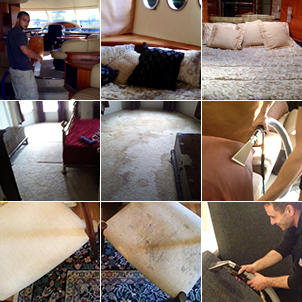 It doesn't take a scientist to figure out that furniture will take a beating over the years. From dust to mysterious stains, the upholstery that once looked pristine can now look dull and lifeless. There is a solution, and it isn't simply dusting and vacuuming. Here at UCM Upholstery Cleaning we have all your upholstery cleaning concerns answered.
Furniture Steam Cleaning Solution
We offer the best, most effective solutions for soiled and worn furniture. Steam cleaning your furniture fabrics not only rejuvenates your home, it also greatly improves your indoor air quality and therefore your health.
This is because carpets, rugs, and upholstery trap dust, allergens, bacteria, mites, and mold which can become a serious health hazard when left untreated. By cleaning your furniture and upholstery regularly and professionally, you will also be preventing potential illnesses and allergies from spreading in your home.
High-Tech Equipment and Cleaning Methods
UCM Upholstery Cleaning employ true professionals with many years of experience in upholstery cleaning. Our expertise covers all types of upholstery and carpet fabric types you may have in your place in Washington DC. We know how to shake away all that dust and deal with every kind of stain. We invest in only the most advanced cleaning equipment and supplies, as well as the most efficient methods.
Our cleaning methods are completely safe for the environment, your house, and your family and pets. Our steam cleaning machines are operated by fully trained and certified cleaning technicians with years on the job, so you can rely on them for a truly expert cleaning experience.
We use similar methods to treat many different areas of the home, including carpet, rugs, air ducts, tile and grout, wood floors, and much more. We're also there for you when a pipe bursts or the dishwasher overflows, with timely water extraction and water damage restoration services.
Looking for upholstery cleaning in Washington, DC?
At UCM Upholstery Cleaning, our experts tailor the furniture cleaning service to your furniture's fabric, wear, and condition to provide the best cleaning in the metropolitan area. Our deep cleaning methods get below the surface of the upholstery fabric for a cleaning that addresses dust and other allergens as well as surface stains. Steam cleaning, or hot water extraction, is the industry standard used for couch and sofa cleaning.
Leather furniture deserves the best treatment, and UCM Upholstery Cleaning is ready to deliver. We offer excellent cleaning for your leather couch, armchair, ottoman, and more, with conditioning treatments to rejuvenate leather and keep it looking great for years.
Our upholstery cleaning team provides best cleaning services for all types of upholstery and fabric furnishings in your home or office:
Leather upholstery
Cotton, wool, and silk
Velvet and velour
Polyester and other synthetic fabrics
Sofas, couches, cushions, loveseats
Armchairs, office chairs
Slipcovers, Ottomans, pillows
Any other furniture types and accessories
Want to know more? Check out our website or give us a call! Our customer service agents will answer any questions you have and can give you a free price estimate over the phone.